What is bridging…  (continued)
… a more fulfilling future. Become 'the Observer' of your own life. The very first exercise in the 7-week Bridging program will show you how to come from your Inner Core. Energetic exercises, power words and visualizations create dynamic meditations that integrate your heart and mind to be able to manifest the changes you want in your life.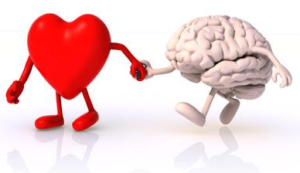 The Bridging Program is a beneficial adjunct to other practices – such as psychology, psychotherapy, social work, nursing, medicine, homeopathy, acupuncture, naturopathy, massage, etc. – advancing development and expansion of consciousness.
The Bridging program includes the Human Constitution, the 7 Basic Energies or the Great 7 Rays, spiritual laws, the science of the vital /etheric body, the chakra system and the collective field etc.
During these 7 weeks you will experience that power that makes all things new. With this power you will transform your present obstacles into steps and climb to higher levels of understanding. You will realize your capacity to transform your own life and to make a greater, more conscious contribution to the world.
I invite you to take this journey with me. Step on to your Bridge and see how to recreate your life. During these 7 weeks you will experience each day becoming exciting and giving because you will begin to live as a more conscious human being. You will:
– come into the 'Now'.
– become the sharp 'observer' of your own life.
– experience Inner security.
– take Inner leadership.
– discover and use your unknown talents and resources.
– begin to look behind things.
– experience joy and inspire your surroundings.
Welcome to the Bridging Programme – your Authentic Self.